New Jersey – -(AmmoLand.com)- Earlier this week, the lower federal court assigned to ANJRPC's legal challenge to New Jersey's magazine ban upheld the state's gun magazine ban. That ban (on magazines that can hold over 10 rounds) went into effect in December of last year and turned over a million law-abiding citizens into criminals for keeping property that they lawfully purchased previously.
While the decision was disappointing, it was not unexpected, and it actually moves the case more quickly toward its ultimate intended destination: the U.S. Supreme Court. A copy of the lower court's decision can be viewed by clicking here.
Ignoring that the decision is the first step in a much longer planned journey both the State of NJ and the media ran wild with the story, claiming that ANJRPC had been dealt a "crippling blow." Click here for NJ.com story.
In fact, the blow was anything but "crippling," and enables the appeals phase of the case. The posture of the case can be summed up with this headline from bearingarms.com: "NJ Gun Group to State: See You and Your Mag Ban At SCOTUS." Click here to see that story.
NRA Inside Report
NRA has always been targeted in the media and by hostile government officials, but the narrative has turned unusually brutal lately, and some gun owners are starting to fall for the spin.
ANJRPC Executive Director and NRA Board Member Scott Bach separates fact from fiction in an inside report published on Ammoland.com. This will also be Bach's column in the upcoming issue of News & Briefs, and it is a revealing look at what is really going on at NRA headquarters. Click here to read the NRA Inside Report
---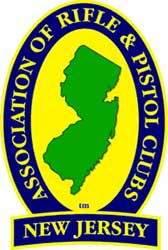 About ANJRPC: The Association of New Jersey Rifle & Pistol Clubs is the official New Jersey affiliate of the NRA, and is New Jersey's oldest, largest, and most effective Second Amendment advocacy organization. www.anjrpc.org