U.S.A. –-(Ammoland.com)- Congress is returning to Capitol Hill as two polls—one by USA Today and the other by ABC News and the Washington Post—show strong public support for so-called "universal background checks" and a majority would back a ban on so-called "assault weapons.:"
However, the USA Today/Suffolk University poll also reveals that less than one-fourth of Americans think Congress will actually do anything on gun control, while a whopping 68 percent believe it is likely no significant legislation will be passed during the next 12 months.
At the same time, the ABC News/Washington Post survey shows that the public supports a ban on "assault weapons" by a 56-41 percent spread. Additionally, the same survey shows 52 percent back a mandatory "buyback" program "in which the government would require owners to turn in their assault weapons in exchange for payment."
Some gun owners are calling that "compensated confiscation."
The USA Today/Suffolk County survey was conducted among 1,000 registered voters via landline and cell phone Aug. 20-25, while Congress was in recess.
The ABC News/Washington Post survey was conducted by landline and cell phone Sept. 2-5 among a "random national sample of 1,003 adults." This poll was produced by Langer Research Associates and it found some other interesting results.
For example, 58 percent of the respondents "express confidence that stricter gun laws would in fact reduce mass shootings; 41 percent are skeptical." And six in ten respondents favor banning "high-capacity ammunition clips," a reference to factory-supplied, original capacity magazines.
The same percentage of people fear a mass shooting in their community, ABC News reported.
Both surveys were released Monday morning.
According to ABC News, its survey shows 89 percent support for "universal background checks for all gun purchases, including private and gun show sales, and 86 percent back 'red flag' laws' allowing the police to take guns from individuals found by a judge to be a danger."
Meanwhile, according to the USA Today/Suffolk poll, "nine out of 10 registered voters said they support requiring background checks for all firearm sales. The story noted that "most Democratic members of Congress told the USA TODAY Network they support requiring background checks for all firearm sales, as well as federal incentives for states to pass 'red flag' laws."
However, writing for Fox News in mid-August, senior judicial analyst Judge Andrew Napolitano argued that, in his opinion, gun confiscations under "red flag" laws is unconstitutional.
There may be something telling in the ABC/Washington Post survey. According to that report, "Americans trust the Democrats in Congress over Donald Trump to handle gun laws by 51-36 percent." Perhaps this is one reason Democrats have become known as "the party of gun control."
By contrast, U.S. Sen. Ted Cruz (R-TX) told USA Today, "The right approach to preventing mass shootings is not restricting the constitutional rights of law-abiding citizens. The right approach is to come down on criminals like a ton of bricks and prevent guns from falling into the wrong hands."
Thirty-five people were killed in mass shootings in late July and during the month of August. Those high-profile attacks, in California, Ohio and Texas spurred this new gun control push.
But in Baltimore, Maryland over the weekend, seven people were shot including two fatally during a 16-hour period, bringing that city's body count for the year to 240, according to Fox News.
According to the Chicago Sun-Times, the Windy City has logged 344 slayings so far this year, including two over the weekend.
With those numbers, Capitol Hill anti-gunners are likely to play hardball with their gun control proposals, while describing them publicly as "gun reform measures."
But according to Langer Research, the firm responsible for the ABC/Washington Post survey, "Support for some gun laws is premised, in large part, on confidence that gun control efforts would have the desired effect. Among those who think such laws would curtail mass shootings, for example, 75 percent support an assault weapons ban. That falls to 28 percent support among those who aren't confident such laws would work."
Battle lines are definitely being drawn as 34th annual Gun Rights Policy Conference, sponsored by the Second Amendment Foundation and Citizens Committee for the Right to Keep and Bear Arms, unfolds Sept. 20-22 in Phoenix. According to WAF's Alan Gottlieb, pre-registration for this year' conference has already surpassed previous years. For the second year in a row, the conference will be live-streamed on SAF's Facebook page.
---
About Dave Workman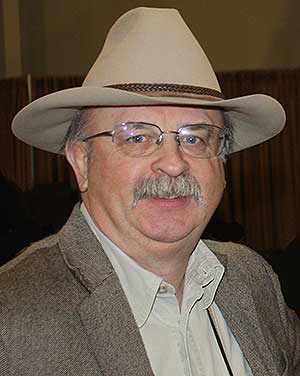 Dave Workman is a senior editor at TheGunMag.com and Liberty Park Press, author of multiple books on the Right to Keep & Bear Arms and formerly an NRA-certified firearms instructor.