U.S.A. – -(Ammoland.com)- There is no denying the short-to-mid-range effectiveness of the 7.62x39mm cartridge.  There's also no denying the ease of operation and incredible after-market support for the AR-15 platform.  A combination only seems ideal however unnatural it may be.  The challenge comes in feeding the gun.  The AR-15 demands a rather straight magazine while the steep taper of the 7.62x39mm cartridge dictates a curved magazine.  Options exist now that make an American rifle feed an old Soviet cartridge.  ASC Magazines seem to work most of the time and C Products /DURAMAG magazines all the time.  With that solution found can a price-point manufacturer like Bear Creek Arsenal make a rifle in the chambering that works?  It was our goal to find out.
The Bear Essential line of rifles from Bear Creek Arsenal provides just enough to get any shooter started in the world of ARs.  These no-frills rifles have everything you need and nothing you don't, as the name implies they offer the essentials.  We previously reviewed a Bear Essential Rifle in .223 Wylde and couldn't find a flaw with it, especially considering the price point.  GBGuns fans enjoy an extra 5% savings by simply using the code, "GBGuns" at checkout.  These rifles don't claim to be the next best thing, but they do make for a great start at a price that's hard to argue with.  Our coverage of that rifle can be read here.
A look at the build quality can be seen in the tabletop video below followed by product specifications and description taken directly from the product page.
Tabletop Video:
Specifications and Description:
16″ 4150 Parkerized Barrel w/ 1:10 Twist
Heavy Barrel Profile
15″ MLOK
7.62×39 Caliber
M4 Flat Top Upper Receiver
Carbine Length Gas System
BCA Standard BCG
Charging Handle
Bird Cage Flash Hider
A Local/State law compliant magazine
MSRP: $474.50
Sale Price at time of article composition: $365
Sale price with code, "GBGuns": $346.75
Product Description:
"Renowned for its versatility, ergonomics and reliability, the AR platform of rifle is the pinnacle of modern sporting rifle design and should be affordable enough so every American can make one part of their firearm collection – without compromise.
To that end, we created our exclusive line of Bear Essential rifles.  These are the highest quality, most feature packed modern sporting rifles available to the American public.  Our first Bear Essential Rifle is in the popular 7.62×39 chambering and features:
AR ergonomics with traditional AK 7.62 x 39 chambering – VERY easy and affordable to shoot!
15" MLOK rail
MOA Accuracy Guarantee
Durable, high quality parkerized finish
Standard 16" barrel length
Proudly made in Sanford, NC
Limited Lifetime warranty
| | |
| --- | --- |
| SKU | CR762CHB16110(P)-(15)MLOKCC |
| Weight | 6.0000 |
| Color | Black |
| Charging Style | Rear Charging |
| Caliber | 7.62×39 |
| Dimpled | Yes |
| Feed Ramp | M4 |
| Finish | Parkerized |
| Flutes | N/A |
| Gas Block System | 0.750 |
| Gas Hole Diameter | 0.093 |
| Gas System | Carbine |
| Length | 16 |
| Material | 4150 Chrome Moly Vanadium |
| Platform | AR-15 |
| Profile | Heavy Barrel |
| Thread Pitch | 5/8 x 24 |
| Twist | 1:10 |
The BCA Bear Essential 7.62 Complete Rifle has a 16″ 4150 Parkerized Heavy barrel, 1:10 twist rate with a 15″ MLOK. This Rifle is chambered in 7.62×39 and machined with M4 feed ramps (both in the lower and barrel extension) and comes with a BCA BCG and charging handle. The BCA Bear Essential 7.62 Complete Rifle, like all BCA products, is subjected to numerous QA/QC checks which for all our firearms include test firing prior to approval and shipment. It's also backed by our BCA limited lifetime warranty. Choose a Complete Rifle designed by a U.S. company and made in the U.S.A. Choose BCA."
With those formalities out of the way let's get to the performance.  7.62x39mm has never been touted as a precision round, but is that the fault of the cartridge or the rifle it's fired from?  Looking to find out we rounded up loads from Barnaul, Brown Bear, Hornady, Nosler, and Wolf and hit the range.  Looking for real-world practical accuracy both @Maddy_A.R and Graham shot five shots each into the same target from each load.  The result is a ten-shot group form two shooters.  This intent is to look more at the mean results rather than exception.
See the range results in the video below.
I think the results speak for themselves.  The only question I'm left with is what to upgrade first.  I think a better trigger is in order as long as it can provide ample hammer force to set off those stubborn Russian-made rounds.
---
About Graham Baates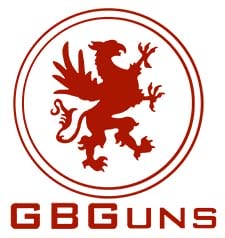 "Graham Baates" is a pen name used by a 15-year active Army veteran who spent most of his time in the tactical side of the Intelligence community including tours in Afghanistan and Iraq. Post-Army Graham spent some time in the local 3-Gun circuit before becoming a full-time NRA Certified defensive handgun instructor and now works as an industry writer while curating a YouTube channel on the side. Visit Graham on Youtube .